Sacred Healing For Women – Restore & Release
Join us for a weekend of Nurture, Healing & Shakti Sadhana
Facilitated by Savitri Sarasvati Yogini, and held at the beautiful Bethel Farm, in Bethel, New Hampshire (http://bethelfarm.org/).
Our lives are currently inundated with stress, commitments, and mixed media messages; often leading us too strung out to care for ourselves, let alone others.  During this healing weekend we will explore the simple techniques to deeply nourish our body, mind & souls using sacred ancient teachings of Ayurveda, asana, mantra & yantra.  Come & be cared for as you celebrate the beauty & power of the Divine Feminine within you.
Friday evening, October 26 – Sunday, October 28, 2018
The program includes:
A weekend of asana, mantra, yantra, meditation, and Ayurveda
Sacred fire ceremonies, hiking, health sauna
Vegetarian meals and accommodation included
3 day retreat. All-inclusive $380
Early-bird (before September 30) $350
Past Programs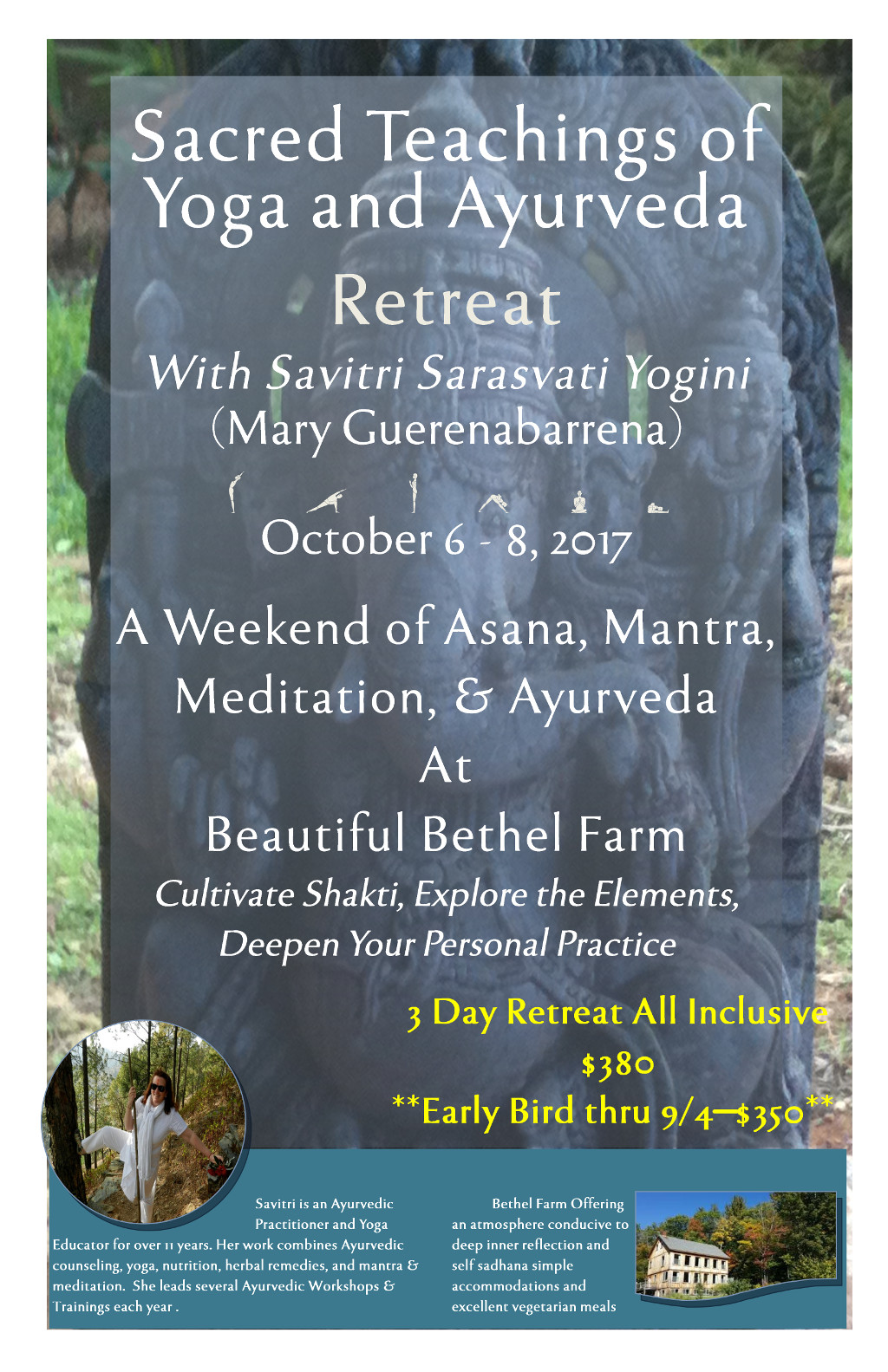 Sacred Teachings of Yoga and Ayurveda
Our Sacred Teachings of Yoga & Ayurveda retreat has happened.  Join us on our next retreat!